2013 is out the door!
And I can't say that I'm sad to see it go. 2013 has had its ups and downs for me. The lowest point was when my father died in March. Though this devastated my entire family, I am amazed at how close we have all become. We have always been a tight family (and large too – I have 10 cousins and 2 sisters), but we have definitely rallied together.
Best part of the year? My house! BF and I officially moved in together (It took me a year to realize that he had some how moved into my one bedroom apartment). Blue, the best dog ever, has become king of his massive yard and I learned how to cut grass for the first time in my life. I'm also a big fan of decorating my yard for any holiday I can.
Other highlights of 2013? I was able to attend Romance Writers of America's Librarian Day in July with several great friends and had a blast! There was also the Southern Magic Romance Readers Luncheon in November where I got to meet Jeaniene Frost. I was also able to meet David Sedaris when he came to town for his book tour/talk and I had a delightful time hearing him speak.
I am also proud to say that I completed my 2013 Goodreads Challenge of 225 books. I made it…by the skin of my teeth…there might be one or two picture books in there. Don't judge.
completed her goal of reading 225 books in 2013!
Another great highlight is this blog. I buckled down and really put some effort into making this blog better. I have been fortunate enough to have several best selling authors agree to my ridiculous interviews and I have also started doing more giveaways. The blog has really taken off and I want to say Thank You to all my followers. I have no idea why anyone wants to hear me ramble on, but if you will read it, I'll keep rambling.
I had a lot of fun in 2013, but I am beyond excited for 2014! First off? A trip to the Bahamas with BF. We are hoping to plan a trip to Virginia in April. May? Me and my sister are New Orleans bound for the Romantic Times Booklovers Convention (She is tagging along so she can go to New Orleans and I'm just going for the massive author signing where I get to meet Lisa Kleypas!) Fast forward to November and my sister and I are headed on a cruise to Mexico. See, 2014 is going to be awesome!
But before I put 2013 in the past, I thought I would mention some great reads from 2013. I'm not the best at reading new books…I prefer to read older works…it really just takes me a while to get around to reading them. This list has a few new books, but mostly older works.
Fangirl
and
Eleanor and Park
by Rainbow Rowell – I can recommend these all day long.
Size 12 is Not Fat
by Meg Cabot – Love the Heather Wells mysteries. I tore through the whole series in a week.
Naked in Death
by J.D. Robb – In July a new friend recommended the In Death series. She said I wouldn't be able to stop and she was right! I have read 5 of them this year and I only have 215 more to go…thanks Nora Roberts.
Ready Player One
by Ernest Cline – A great book club pick!
My Lucky Life In and Out of Show Business
by Dick Van Dyke – A great audio book from a truly wonderful human being.
Daddy-Long-Legs
by Jean Webster – If you can find a copy of this epistolary title from 1912, you will love it…don't watch the movie though.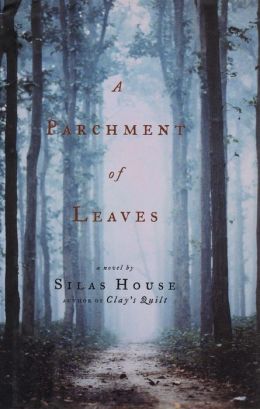 A Parchment of Leave
s by Silas House – Just beautiful.
Dark Triumph
by Robin LaFevers - This is the 2nd book in the
His Fair Assassins
series and just fantastic.
Where'd You Go, Bernadette?
By Maria Semple – Very charming and impossible to put down. Another book club pick.
I feel like I have read tons of great books this year and this is just a sampling of the ones that have stuck with me. What have you read this year?