In 2012, I wrote an epic review on the awesome
The Miseducation of Cameron Post
by Emily M. Danforth. The book was recommended to me by a friend and fellow librarian. After I read it, I book talked it to anyone I could find. Cameron's story will break your heart over and over again, but it is a story that needs to be told. Fast forward a year and a half and CAM POST is still with me. I recommend it to patrons and from time to time I think back on Cameron's resilient story.
Author Emily M. Danforth was gracious enough to submit to one of my silly author interviews. This is something new I have been working on and I hope that everyone enjoys it. I find myself always wondering how people would answer the silliest of questions. Yes, I'm interested in their writing style or questions regarding their books. But I'm a silly person and I want to ask silly questions.
Silly Author Interview Questions for Emily Danforth
(Because these are way more fun than regular questions)
What song always gets stuck in your head?
When my wife isn't traveling for work, it's whatever song she's using that week on her i-phone alarm to wake her up. (This morning, for instance, Lady Gaga's "Applause." Particularly the chorus, that ear-wormy bit of repetition —live for the applause-plause/live for the applause-plause.)
Left Handed or Right Handed?
Right
If I were to give you a cookie, what kind of cookie would it be?
Well that would be entirely up to you, wouldn't it? I mean, when someone's giving me a cookie I don't typically become demanding and put stipulations on the make or model of said cookie. However, I do love a good, soft sugar cookie with thick frosting and sprinkles. I also really love those powder-sugar-rolled pecan balls often found on cookie assortment trays during the holidays. My mom makes those best.
Which book have you read over and over again?
So many, and so random a grouping: The Grapes of Wrath; In Cold Blood; Matilda; To Kill a Mockingbird; Lolita; The Great Gatsby; The Price of Salt; Catcher in the Rye.
Guiltiest pleasure TV show?
Hmmmm. Maybe True Blood. Oh, or (and this is truly embarrassing), this ridiculous, "reality" series on Showtime. There are several on that channel and I'll just let you pick the one you think it might be. They're all equally guilty as guilty pleasures.
If you could get rid of one U.S. state, which would it be? Why?
Nope. Not gonna do it. Not gonna pick one. We need them all. Even those that I personally would never choose to live in, I sometimes might like to visit, you know, to take in their gigantic balls of twine and their cheese festivals or Hay Days. Plus, it takes all of them together to make up the often upsetting but eternally fascinating country that is the US of A. Each state has its charms (though some certainly have more than others), and each state has given us artists and writers and thinkers and doers. In particular, I get defensive about those "square states" in the middle of the country—the "flyover states." I've lived in a couple of them and I bristle when people dismiss them out of hand.
What is the worst job you have ever had? During one very cold, very long winter break, while I was home in Montana from my sophomore year of college, I worked as a caretaker in several group homes for adults with severe physical and mental disabilities. Interacting with most of these residents was the best part of the job, but often I had the overnight shift, when the residents would be sleeping and I would be cleaning or prepping food or just trying to last the hours, awake, from, 11PM to 7AM. I remember my mother coming into my room at 10:30PM or so, to wake me from an evening nap, one I'd take in prep for one of these long nights, and just being filled with dread, there in the dark, still in my warm bed, thinking about the hours to come, and then having to bundle up and ready myself for a frozen car ride over to this endless night. I remember the houses always being far too quiet and far too warm, the thermostats cranked to some unreasonably tropic temperature. I used to open the door at 2 or 3 in the morning and stand on the little front stoops of these ranch houses and for a few minutes soak in the blizzard inevitably swirling around the dark, let myself get good and chilly, before going back to my bucket of Pine Sol and the kitchen floor. I was always so glad when the additional morning help arrived at six to help me wake the residents and start their days.
One food you refuse to eat?
I don't eat red meat, pork, or poultry and I haven't for almost fifteen years.
Favorite alcoholic beverage?
Cocktail: a Tanqueray and tonic with extra lime. Beer: something wheaty w/lemon. (Apparently I'm most interested in the citrus paired with my alcohol. You know, scurvy-prevention and all.)
What song would you sing to at karaoke?
Like there's only one choice. C'mon. For solos I'm a fan of "Sandra Dee" from Grease, but only if the mood is right in the room. Sometimes it's just not time for "Sandra Dee," you know? "Hit Me With Your Best Shot" seems often a crowd pleaser. And I'll happily duet a Captain and Tennille number, or "Don't Go Breaking My Heart," you know—something snappy and sappy. I guess that's my karaoke wheelhouse, really: snappy and a little (or a lot) sappy.
A BIG THANK YOU TO EMILY M. DANFORTH FOR ANSWERING THIS RIDICULOUS QUESTIONS!
Now onto the giveaway hop!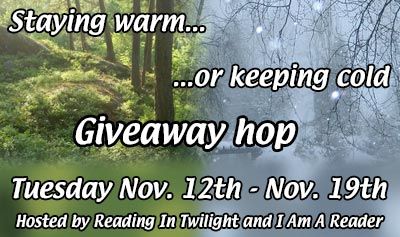 a Rafflecopter giveaway